This body of work is coming in after 7 years of been active in the music industry with series of international hits recorded to his name. Tekno Miles started his music career professionally in 2013, he had recorded the following hit songs; 'Dance', 'Anything', 'Holiday' featuring Davido, 'Duro', 'Wash', 'Diana', 'Rara', 'Pana', 'Yawa', 'Samantha', 'Mama' featuring Wizkid, 'Jogodo', 'Agege' featuring Zlatan, 'Skeletun', 'Suru', 'Choko', 'Uptempo', 'Sudden' and 'PuTTin' among others within 7 years.
Today he is here with his debut album titled "Old Romance". This body of work is a solo project with no feature And also doesn't house any of his previous hits. It consist of 14 tracks, The lead single 'Enjoy' and 13 new track.
See tracklisting below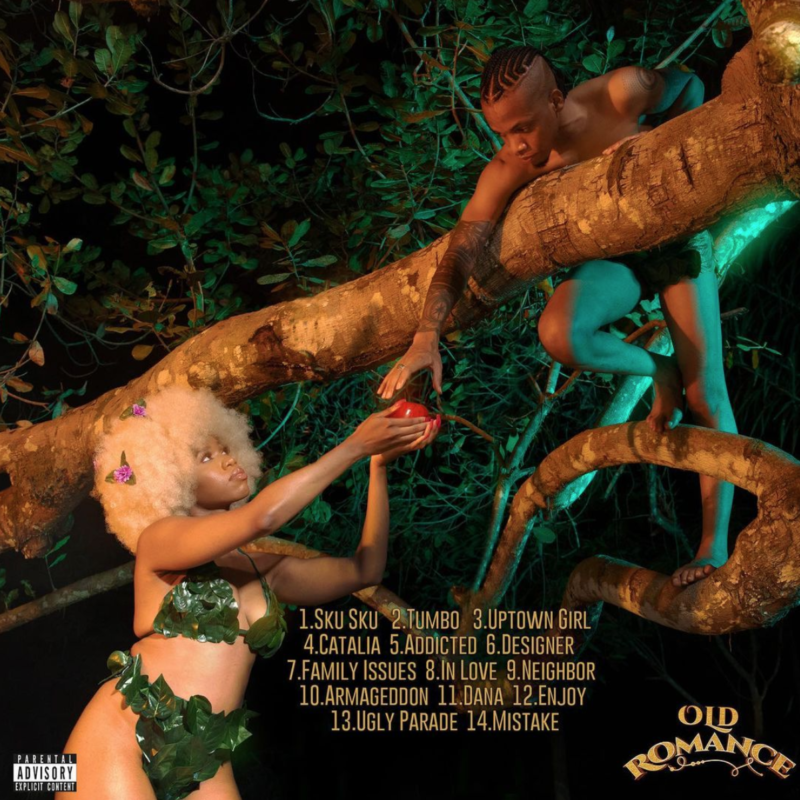 Singer-songwriter Tekno reveals the scope of his talents in Old Romance. His debut album folds snappy lyricism into alluring Afropop melodies tinged with dancehall, R&B, Afrohouse and more. Besides crafting expectedly dance-ready tunes in "Tumbo" and "Dana", the singer also ties the obstacles associated with love ("Family Issues") into an undeniably celebratory listen—as the previously released "Enjoy" makes clear.
Listen to each track below
1. "SKU SKU"
This Killertunes produced track which serves as the album opener sees the singer singing about his woman love gets him High!
Year: 2020
Album: Ola Romance
Artist: Tekno
---
---
On this second track Alhaji Tekino wants to be drunk in love as he identifies and comes across True Love. He meets a true beautiful lady who stood by him when he had zero account balance and was done.
Tekno on this track is addicted to his lover, he begs her never to leave him alone cos she gives him life and he is ready to do anything to have her totally.
6. "DESIGNER"
The song talks about a lady that doesn't bother her man about designer shoes, bags, jewelries and cars
7. "FAMILY ISSUES"
This a Spax produced track, it's a perfect blend of Afrobeat and Hi-life sound… A long Afrolife jam. The singer shares that he is ready to ignore his family talks about not marrying his lover, super woman. He further ask listeners what they would if they love a lady and it happens that their own parent isn't in support of the love affair
This another Spax produced track, it sees the singer falling in love… Enjoy!!!
9. "NEIGHBOR"
This track sees the singer warning his neighbour to hold on their daughter who is tempting him with her waist… Liste